Forex Day Trading Systems
Currency Day Trading Software
---
Brainyforex reviews forex day trading systems. If you feel you have a good currency day trading system that works and you would like it recommended to the trading community, then ask us to do a review. Please use this form.
Question ... "Is your Forex Day Trading System good enough to be tested?" If so, we look forward to hearing from you.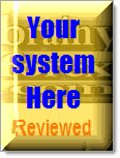 Your forex day trading system here

Request a review now.

---
Return home from Forex Day Trading Systems


[About Us][Contact Us][Privacy Policy][Disclaimer][Search & Site Map][Blog][Transparency][About You][Newsletter][Live Results][Reviews][Questions & Answers][Articles][Join Us][Free Systems][Winning Systems]