Learn how DDSMM money management software can turn a losing forex trading system into a highly profitable one easily
---
DDSMM money management software with it's secret mathematical position sizing formula (comprising 30 algorithms) will transform losing forex trading systems into profitable ones while further improving already profitable systems. Too good to be true? Well keep reading and watch some of the video's below to see how it's done.

The software works out a trading systems strengths and weaknesses and reduces lot sizes during losing streaks and increases lot sizes during winning streaks. It's interesting to note that DDSMM software can even produce a profit out of a system that generates negative pips.

The software creator is a professional forex trader of over 7 years trading experience whom decided to invent his own street smart money management software after blowing up some of his trading accounts while learning to trade the currency markets.

Mike's work includes the Auto-DDSMM which can be used as a plug-in to replace the poor money management systems which come with most popular automated forex robot EA systems. Yes, its now possible to revive old unprofitable robots and get them producing profits.

Mike's software also caters for the more traditional manual trading style. The manual version is called DDSMM-Instant.

World famous traders have known for a long time that the most important aspect for making consistent money trading the financial markets is in fact money management. It's even been said that money management is the holy grail for trading success.

A similar money management system can be seen operating on the popular forex robot called 'Forex Bulletproof'. For the last 270 days of testing at brainyforex we notice that it's account balance has grown by +70.8% along with a negative amount of pips -572. Yes, this robot has gone backwards in relation to pips growth but has achieved profits of +6% per month.

For a closer look at the trading statement of this robot visit the EA Results page here.
Learn more about the DDSMM money management software by watching the following video's and downloading your own free DDSMM money management spreadsheet;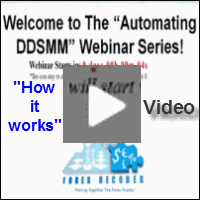 Video link to watch how DDSMM software works. Instant access to watch a previous webinar https://www.forexdecoder.com/ddsmmreplay/





Register for Live Webinar to see how DDSMM software works. Find out the day and time of the next LIVE webinar at http://ddsmm.forexdecoder.com/automated/





Grab your free copy of DDSMM software. Test out the DDSMM mathematical formula (on spreadsheet) for yourself to see how you can improve your trading results at this link http://ddsmm.forexdecoder.com/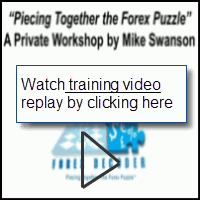 Watch Mike Swanson's FREE 'Forex Puzzle Pieces' training video. Tips on how to master the forex market including how to avoid the number one mistake most traders make. Watch it at http://www.forexdecoder.com/freewebinar/replay/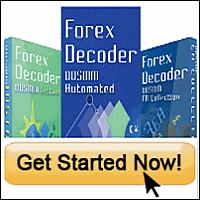 Invest today in Mike Swanson's DDSMM Money Management Software. Go to ORDER page and select from the DDSMM Suite. Order page explains what is included in each package. Go to https://order.forexdecoder.com


---
Read independent public reviews for Mike Swanson's DDSMM Money Managementsoftware here.
Learn more about the basics of money management and the Ralph Vincent experiment here.
Learn more about specific position sizing methods like the kelly formula here.


---
Return home from DDSMM money management software

[About Us] [Contact Us] [Privacy Policy] [Disclaimer] [Search & Site Map] [Blog] [Transparency] [About You] [Newsletter] [Live Results] [Reviews] [Questions & Answers] [Articles] [Join Us] [Free Systems] [Winning Systems] [Affiliates]