Hi


AUDUSD
Welcome to the brainyforex newsletter special commentary.
AUDUSD
From our previous newsletter we noted the following in relation to the Aussie dollar;
"As price is still in a bullish two day swing move, we will only attempt a short profit target to the natural square level of 0.8100. We entered a profit target of 0.8120. That is 20 pips above the NSQ level. We also follow down with a stop loss above the prior day high. (If price slows down we may use the previous two days high)."
Lets see what happened as shown on the chart below;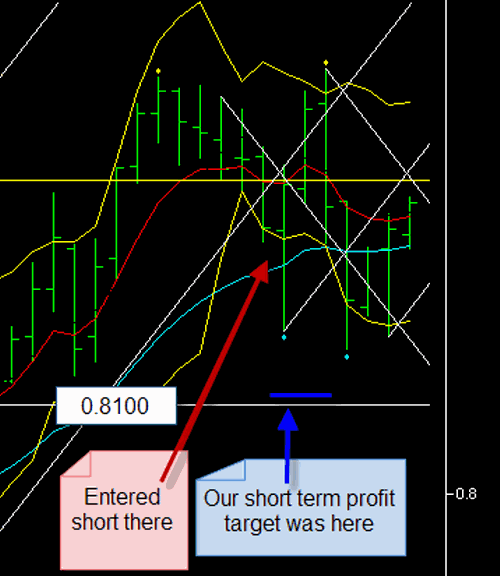 AUDUSD Daily Chart.
Unfortunately, the price drop did not hit our profit target. Price reversed so we exited out the next day in line with our predetermined strategy.
With the weakness in the US Dollar we are currently setting up to take a long position on the Aussie dollar. We need to wait for price to move above the 0.8350 natural square level before we do so. (Refer yellow line on chart).
We should also see rises in the Euro and Pound next week.
Till then
Fritz
www.brainyforex.com