[Advertisement] Steve Nison's powerful training program will help you achieve amazing new heights in your trading and investing career.
Money back guarantee - FOREXARKIN
Money back guarantee - FOREXARKIN
by Anonymous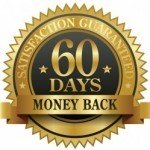 Forex Arkin 60 day money back guarantee a scam
The Robot cost $1500 and the money back guarantee is for 60 days. Henceforth if the trader in the approved manner follow every step to the book also do not default at any instant and the system fails inside the guarantee period Einar Arkin refuse to honor his guarantee? Therefore be aware Einar Arkin is a SCAMMER you will never receive your money back and Einar Arkin will stop communication as soon as you claim on this guarantee. The FOREXARKIN website http://forexarkin.com/order-ea/ needs to be banned it gives a bad name to Forex and the money back guarantee is just a marking tool to attract new traders/investors.
Join in and write your own page! It's easy to do. How? Simply click here to return to Scam Alert Form.