Brainyforex is committed to providing it's readers with the largest discount codes possible. We do our best to assist traders in every possible way. We have negotiated sponsorship deals with the following companies so as to provide cheaper prices for site visitors.

Forex Tester is a software that simulates trading in the Forex market, so you can learn how to trade profitably, create, test and refine your strategy for manual and automatic trading. 14 years of experience along with over 50,000 customers.
Brainyforex special discount rate using this link here.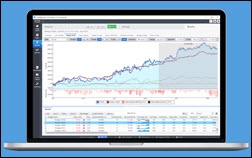 StrategyQuant is a powerful strategy development and research platform that uses machine learning techniques and genetic programming to automatically generate new automated systems (trading robots, expert advisors, EAs) for any market (forex, futures, equities, crypto) and timeframe.
It is able to combine and verify millions of different entry and exit conditions, order types and price levels, to find best performing strategies according to your selection criteria – for example Net profit, Return vs Drawdown, Sharpe ratio etc.
You can export these strategies to source code of your trading platform as MQL for MT4 EA, MT5 EA or EasyLanguage for Tradestation/Multicharts.
StrategyQuant X : Create New Trading Strategies For Any Market And Timeframe. The most powerful platform to generate, develop and research algo trading strategies with a click of a button. Includes all the software below in a bundle. Click here.
Copy and paste this code for 20% discount;  BRAINY4X-20-PCT-OFF
Or purchase software separately below;

AlgoWizard : Create and backtest your trading ideas. Visual drag & drop strategy editor backed by backtesting engine. Click here.
QuantAnalyzer : Detailed analysis means possibility to improve your results. Analyze easily results of your real accounts or backtests and find space for improvement. Click here.
QuantDataManager : A tool to download, manage, analyze, manipulate, convert and export high quality history data to use them in your trading platform – for example in MetaTrader backtests to achieve 99% confidence results. Click here.
Proprietary Trading Firm, Trade View equips traders with essential skills, tools, and technology to develop trading strategies in a variety of global market conditions. You will be immersed in the world of professional trading where we will help you succeed in aspects of trading system development, risk management and position sizing.

We have an open environment where our Prop Traders share their ideas with the team. You will develop strong relationships with like minded professional traders to help you gain a unique insight into trading methodologies and mindsets required to be an effective trader.
Through our Systems Building Programs, you will be guided step by step through all the important aspects of trading that my traders use here on the trading desk, such as our proprietary risk management models, the 6 key indicators we use, why we use them and how we use them. We will show you how  we do it.
Use code for 15% discount;  BRAINY4X
To use the discount code, at the checkout simply select the box 'Check if you have a coupon code' and apply the coupon.

Here is a direct link to the page for ease of purchase: https://www.tradeview.com.au/product/systems-building/
The 15% discount is applicable to all programs (it does not include subscriptions).