Should You Enlist With Xtrade For Online Trading?
by Saim
(Australia)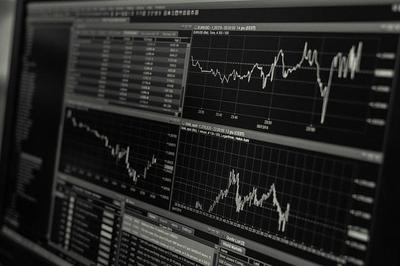 Online forex trading chart
Foreign exchange trading is extremely interesting and beneficial, and a great way to diversify your investment portfolio if done correctly. However, due to the fluctuating market rates involved in forex trading, many people find it to be more of an uncertain gamble rather than actual trading, making the entire process less enticing than it can be. However, with the help of a qualified and reputed Forex Broker such as Xtrade, one can eliminate this uncertainty involved with investing in the foreign exchange market and transform it into an effective and viable avenue of investment.

What Is The Foreign Exchange Market?
Prior to deciding whether or not you should invest in the foreign exchange market, whether with or without the assistance of a broker, the key aspect that everyone must understand is what the foreign exchange market really is. It is an over the counter or OTC marketplace that decides the exchange rate of currencies throughout the world. It is this fluctuation in currencies that those investing in foreign exchange capitalize on.

Currently, it will not be an overstatement to say that the foreign exchange or currency market is one of the largest financial markets in the world. Investing in foreign exchange can be extremely beneficial, and for those who are new to the process, the best method to do so may be to enlist the help of a distinguished and reputable foreign exchange service broker such as Xtrade. In 2016 alone, trading in the FX markets averaged around 5 trillion dollars in a single day!

Who Are The Main Players In The Foreign Exchange Market?
Foreign exchange markets are subject to numerous key players. Apart from the fluctuating rate of currency due to market demand and supply, some of the most important and key participants in the foreign exchange market are banks, foreign exchange dealers, commercial and corporate companies, banks of various countries, funds such as hedge funds, investors, and firms that deal with investment management. Perhaps the most important aspect or participant in the foreign exchange market is you – or rather the investor.

Basic Process Behind Dealing In The Foreign Exchange Market
One of the key concepts to remember while dealing in the foreign exchange market is that the value of the currencies traded is always determined in pairs. In the sense, that the value of the currency of one country determines how much currency of another country can be purchased. Another important aspect to consider is whether a country's currency is free to float or fixed float. This is usually determined by the government policies of that particular country. Unlike other trading markets, the trading window for forex markets is wider and much more flexible as it is open throughout for 24 hours a day, closing only on weekends. This makes it an extremely enticing option for investors looking to trade and diversify their investment portfolios.

Biggest Advantages Of Trading In Foreign Exchange
There are innumerable advantages of choosing to deal in foreign exchange but some of the most significant advantages are as follows:
1. Less rules compared to traditional trading avenues. Furthermore, there no clearing houses or central bodies that oversee the process ensuring a much less cumbersome procedure for those looking to deal in FX.
2. Less fees and commissions involved in trading in other markets.
3. Trading window open 24 hours a day.
4. Easy to put in funds and pull out funds as compared to other securities and other markets.
5. Low transaction costs and high levels of liquidity.

Who Are Forex Brokers And What Are The Advantages Of Working With One?
Forex brokers, simply put are firms that offer investors a platform to deal and exchange foreign currency. He workers as an intermediary between the investor and inter-bank trading systems. There are many advantages of utilizing the services of a forex trading broker such as Xtrade, especially for those who are intimidated by the process or who are new to the avenue of foreign exchange trading. Some of the key aspects that an FX broker can help an investor with are as follows:

• Opening a trading account: To trade in foreign exchange, you require a trading account. The process to open such an account is simplified greatly by foreign exchange brokers. Some brokers even offer demo accounts to test the waters.
• Greater leverage.
• Distinguishing between actual balance available, and balances that would be available if all trades are closed (net balance).
• Higher liquidity.

If you are new to forex trading, another key advantage that forex brokers can offer is education on forex trading. If you go online and read any Xtrade review you can easily see that is is a great broker. They can act as a stepping stone to your journey in dealing with foreign exchange. However, an important aspect that must be kept in mind prior to investing in foreign exchange through a broker is to verify the reputation of such a broker.