Useful strategy for the trading of CFDs in Thailand
by Mark Bennet
(Thailand)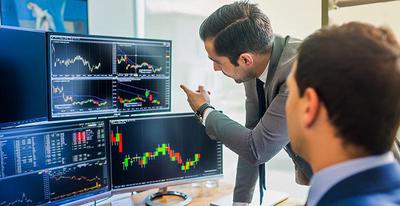 Trading CFDs
How to Trade CFD in Thailand

Today, financially savvy residents of Thailand may benefit from the dynamics of global markets through a range of instruments. CFDs on stocks, commodities, or cryptocurrencies are gaining traction in the country, and they are increasingly popular with retail traders across the world. Brokers like ForexTime register accounts, provide educational content and process all money flows. Here is what makes CFDs so attractive.

The Principle of CFD

The Contract for Difference, as the term suggests, is a form of agreement between a buyer and a seller of a certain underlying asset. The key distinguishing feature of the instrument, which sets it apart from conventional exchange schemes, is its virtual nature. As the holder of a CFD, you will not own any physical securities.

Regardless of what assets it is linked with – be it stocks, precious metals, Bitcoins, or wheat – the tool is entirely digital. Profits are made based on price movements – both upward and downward slides could prove profitable for speculators.

This crucial characteristic makes CFD trading more accessible and simpler than physical stocks or commodity futures. Not only is a CFD easier to acquire but also entry to the market through a local broker is affordable, with many companies accepting very moderate deposits. Compare this with entry to the real physical stock exchange, which costs thousands of US dollars.

For instance, FXTM allows Thai clients to trade shares of such giants as Apple, Gap, Volkswagen, and Unilever. One of the most promising sectors includes the so-called "growth stocks" of tech giants. Due to the pervasiveness of technology in everyday life, demand for products and services from Facebook, Google, and the like is only projected to expand further.

Pricing and Trading

Prices for US shares are derived from NYSE and NASDAQ, which ensures accuracy. The logic of trading is no different from currency pairs – a speculator aims to buy low and sell high, capitalizing on the difference in values. Regardless of the underlying asset, the core principles are the same.

For example, if you expect the value to surge, you will buy more CFDs while they are cheap in order to sell them back once the prices peak. If you expect depreciation, you are likely to do the opposite – sell off your instrument quickly at the current price. Later, you will be able to buy more of the same asset for less.

Leverage and Margin

A concept widely used in Forex trading, leverage may also boost your finance power on the CFD market. Your broker provides a portion of their capital, so you can open positions for more than you could buy with your balance.

For instance, a 1:100 ratio means you may trade a $100,000 volume with only $1,000 of your own money. The amount you have to provide is known as "margin". Aside from CFDs on individual shares, there are more types available.

CFDs on Commodities

Commodities, like crude oil, gold, or wheat, are defined as goods the prices on which do not depend on the producers. With CFDs, you will not have to own any physical resources. The most common option is CFD on gold or silver. This type of CFDs may be described as a special derivative product which makes it possible for a trader to profit from speculation on commodity prices.

CFDs on Indices

Dependence on prices for separate shares entails more risk than cluster schemes. Such are CFDs on market indices. As every index, like FTSE 100, reflects the market performance of businesses, the total is very unlikely to ever collapse to zero. Meanwhile, a trader may cash in on rises or falls if their strategy is successful. Major indices are often linked to blue-chip baskets, which are seen as the most reliable.

CFDs on Cryptocurrencies

These CFDs are connected to digital coins, such as Bitcoin, Ethereum, Litecoin, or Ripple. As the instrument is virtual, typical security concerns, which are associated with sales of actual cryptocurrency, are eliminated. Traders focus on price movements only. And these movements may be dramatic – just think of the famous Bitcoin value surge a few years ago.

Crypto money is appealing to many thanks to the decentralized, public ledger blockchain nature.