[Advertisement] Steve Nison's powerful training program will help you achieve amazing new heights in your trading and investing career.
AUD/USD Update 14 January 2013
by Himanshu
(Tokyo)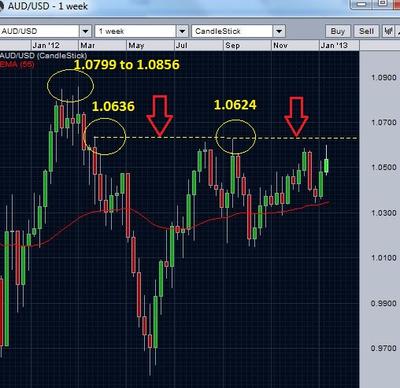 AUD/USD stays in the volatile sideways move and the price action is lacking any clear direction. The recent price action brought the currency pair again towards a strong resistance zone.

The following chart shows the critical resistance zones for AUD/USD.

AUD/USD Near Strong Resistance Zone

Check more details @ ForexAbode's Forex blog.

Return to Forex trader Himanshu.