New rules-based FX trading system delivers results
New rules-based FX trading system delivers results
by Carsten Ravn Svenningsen
(Copenhagen, Denmark)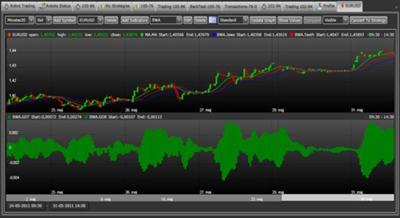 The new algorithmic forex trading system from gowebTrade automates technical trading strategies.
Brand new algorithmic trading solution gets rave reviews and attracts massive interest from online currency traders.

Simple idea. Powerful results. New trading platform delivers complete technical trading automation allowing users to quickly build, test and share trading strategies.

Wow! Set up a strategy in minutes using any combination of technical indicators, dates, time ranges etc. Optimize using historical and live data then run fully automated trades based on your strategy. Fantastic says Carsten Svenningsen, an experienced online forex trader.

Strategies can be shared. We make it easy to build and execute focused technical trading strategies and users can share strategies and each remain fully in control of how they want to use the shared strategy. We call that smart crowdsourcing says gowebTrade founder and CEO Jorgen Madsen.

About gowebTrade. A fully licensed EU-brokerage offering currency and CFD-trading to individual traders. Based in Denmark with offices in Warsaw and Kiev.
Join in and write your own page! It's easy to do. How? Simply click here to return to Forex trading strategy articles.