ZuluTrade Review
Forex Cruise Control
January 2012

---
Brainyforex testing of ZuluTrade review signal provider known as Forex Cruise Control went well for January 2012.
Forex Cruise Control has been known to be a very consistent signal service provider and looks like last month was probably just a once off bad patch?

The amount of pips bought in by FCC was 234 during the past 21 days. The ZuluTrade demo account still has 7 days left to expire and will no doubt bring in more pips during its final week. (ZuluTrade demo accounts expire after 30 days).

The graph below shows the quick statistics for Forex Cruise Control for January 2012.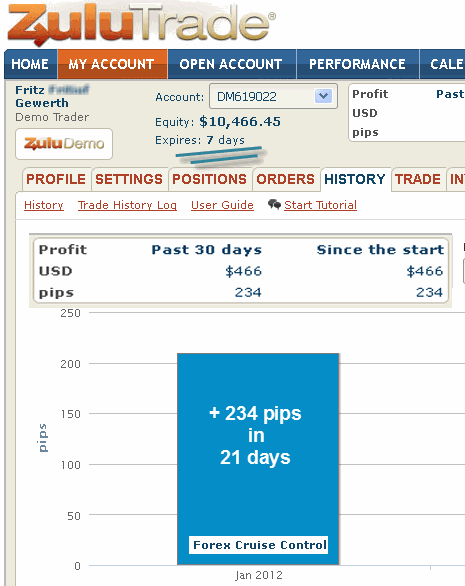 The following graphic shows a snapshot of Forex Cruise Controls actual trades for the last few days to give an indication of the type of take profit and loss trades are normally used by this trading strategy.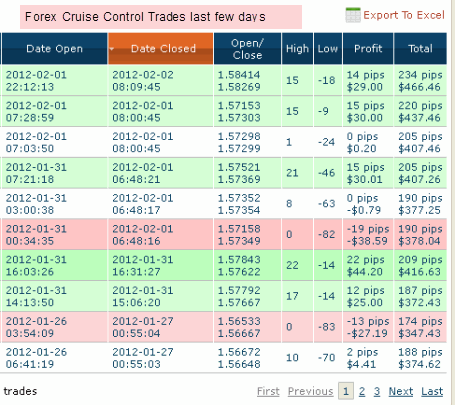 The next graphic shows the trade settings tab within the ZuluTrade platform used this month for Forex Cruise Control.

Using the settings shown produced $466.45 profit with 234 pips gain over the 21 days. The ZuluTrade demo account started with $10,000.00 and finished with $10,466.45. The margin call meter registered 36.4%. (The lower the margin call meter the better).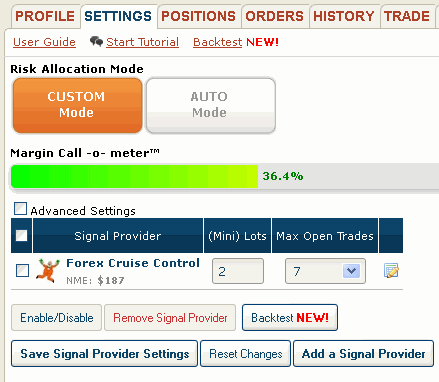 Go back to ZuluTrade main page to check out prior months of our testing here.
Return home from ZuluTrade Review