For our ZuluTrade review we used only Forex Cruise Control last month

---
For the last 30 days testing the signal provider called Forex Cruise Control at ZuluTrade we ended up with a 16 pip loss for that time period.
It was over the Christmas holiday season and their track record to date has been very consistent, so we will give them another try this month as well.

Make sure to come back and check to see how they performed on our demo ZuluTrade account.

Go back to ZuluTrade main page to check out prior months of our testing here.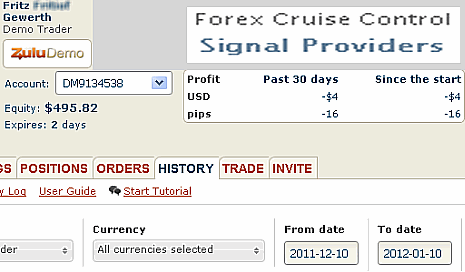 Return home from ZuluTrade review