ZuluTrade Review
Forex Cruise Control
February 2012

---
ZuluTrade review of Forex Cruise Control is working out well now that the christmas holiday season has finished.
Forex Cruise Control has once again delivered a consistent profit for our demo account. The result with 4 days remaining on the account for February has been + 217 pips.

Forex Cruise Control is still shown as the number one signal provider at ZuluTrade. He is very consistent in that he has had 17 profitable months in a row. Looking at his prior results his lowest month has been + 19 pips and his best month + 703.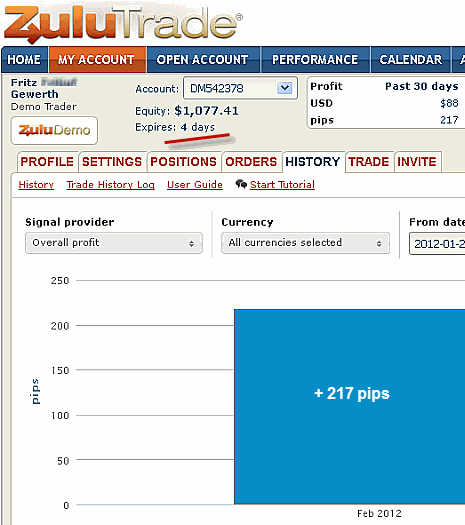 Go back to ZuluTrade main page to check out prior months of our testing here.
Return home from ZuluTrade Review February 2012