London Close Forex Strategy &
Recurring Forex Patterns
by Shirley Hudson
Public Reviews
---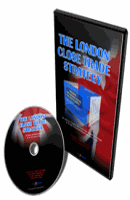 Tell us what you think about Shirley Hudson's London Close forex trading strategy and her Recurring Forex Patterns Course?

Reviews are quick and easy to do. No login's no passwords.

Assist fellow traders work out what is good and not so good.

Official website : www.forexmentor.com/londonclose/


Happy with this forex training course? Or think they could do better?
Do you have anything to say about the forex education and training you received from this business? Share it!
Return home from Shirley Hudson London Close Strategy

[About Us] [Contact Us] [Privacy Policy] [Disclaimer] [Search & Site Map] [Blog] [Transparency] [About You] [Newsletter] [Live Results] [Reviews] [Questions & Answers] [Articles] [Join Us] [Free Systems] [Winning Systems] [Affiliates]
Quick information taken from official website:

Frequently Asked Questions About the London Close Trade
See FAQ Video with Shirley Hudson

Q: What is the London Close Trade?

A: It is a very time specific strategy that Shirley Hudson has adapted and refined over the last 18 months. The strategy basically involves taking counter trend trades during the London Close. She uses a special entry technique called the "Noble Entry" to enter these trades.

Q: Who may be interested in this strategy?

A: Anyone that wants to safely trade a more active setup and doesn't wish to be in front of the PC for several hours a day.
Q: How often does the system trade?
A: On average you can expect a trade almost every day, and usually when there's one trade, there are more. However there are times when nothing is happening in which case we are happy to sit on our hands.

Q: Why is the London Close Trade so profitable?

A: The London Close Trade can be predicted with a high degree of accuracy because of the price retracements that occur near the London Close. Price usually falls back to a predictable trading range.

Q: Do I need to be an experienced Forex trader to trade this strategy?

A: No, but we recommend traders to start trading with micro lots until they fully understand the strategy. Between the webinar and the accompanying resources, you will be given all the knowledge you need to implement this strategy with your own trading.

Q: Is it necessary to stay up for the entire London session?

A: No! That's one of the great things about this trading strategy. It's a time specific strategy, right around the London Close.

Q: Do I need a lot of capital to start with?

A: No. In fact we would highly recommend that you start with just a couple of micro lots and make sure that you're doing the trades properly before moving on to bigger size.

Q: Do I need special software or indicators?

A: No. Everything is very simple, and all the indicators can be obtained for free on MT4 or other platforms.

Q: Do I need multiple monitors?

A: Absolutely NOT! Shirley has achieved all of her results using only a laptop!

Q: Can I use the London Close Trade Strategy for London Open?

A: The London Close trade works at the close of London for specific reasons. It is the only instance of two trading sessions with the overlap that happens with specific actions. The London session is the largest in terms of transactions, the US session the second largest. The major news embargo 'lifts' prior to the open of the NY exchanges and the Chicago exchange; and, the news influence is mostly played out before the LCT time frame. There is specific volatility that occurs at this time that can drive the pairs to their Average Daily ranges if they are not there already. Then at around the time of the actual London Close, when the settlements occur, the NY time frame is at the 'lunch hour'. This is normally a counter trend time frame. The parameters of the LCT trade work during the LCT time frame. The market influences are different for other market opens/closes.

More information and video interview available at www.forexmentor.com/londonclose/