Currency Converter Tool
---
Currency converter tool will help you convert money from one currency to another, calculated with the latest foreign exchange rates.

Find the latest exchange rates in your destination country or convert prices before you shop abroad.

Currency Converter by OANDA.com, The Currency Site

FXConverter is a multilingual converter for over 164 currencies and 3 metals. It uses daily OANDA Rates®, the touchstone foreign exchange rates used by corporations, tax authorities, auditing firms, and financial institutions. These filtered rates are based on information supplied by leading market data contributors.

The Oanda converter is the Web's most popular and free converter. You can also customize it to your own preference in minutes.
---
Default World Forex Market Times Desktop Tool (free)
This free software lets you find out what forex session is currently in progress. It's from the forexfactory forum.

Quantem
Commercial Member
Member Since May 2007
47 Posts
Default World Forex Market Times Desktop Tool (free) Hi, I wrote this world market time tool a while ago and find it very useful. It works perfectly in my timezone (Mountain). Please download it and let me know if it works in your timezone. let me know below. (don't forget to mention your timezone)

I wrote it because I could not find a decent world clock for Forex, free or paid .....get it here.

---
USA Residents Running Multiple EA's
These days, particularly in the united states, it's literally impossible to run multiple EAs. (EVEN if they're NFA compliant)

Everyone knows it's important to have a diverse collection of EA's running to really maximize profits, however you'll get stop messages about hedging or that you're breaking some rule or the other.

You can't even run multiple manual strategies without losing track of where you are and what's going on. Which system is performing the best?

What's profiting? What's losing? What's happening?

Andrea's One4All tool has sorted out all these problems. What basically happens is that you run each manual system or EA in its own non-NFA demo account along with the client side of One4All. Then, you have the server version of One4All on a live NFA compliant account. The server then communicates with each of the clients to identify an aggregate net long/short position for each currency pair and then maintains that net position for you!

Essentially you're let loose from the shackles of the NFA! You can go back to trading multiple EAs and strategies like you did before, and it's legal!

The fact that the positions are aggregated rather than being placed individually also saves you money! If you have 1 buy and 1 sell order open, you will potentially be charged swap interest on one or both positions, depending on the currency pair of course. With the aggregate position however, you're flat, so there is no swap charged at all!

ALSO the aggregate position means that you will have fewer trades open so you won't be charged as much in terms of spreads because there will often be a smaller net position open!
The One4All tool is available on www.pimpmyea.com

---
Broker Protection
4xSentinel

4xSentinel is a tool designed to protect against broker manipulation. 4xSentinel will monitor all your trades looking for slippages, margin changes, spread spikes, execution delays and re-quotes; 4xSentinel will notify you when such suspicious activities are detected. 4xSentinel constantly monitors and records the spread for up to the last 20 days allowing you to see what your broker charged you in every trade, compare spreads between brokers or find out if your spread is as low as you expected.

For more information on how it works visit www.4xtrader.net

---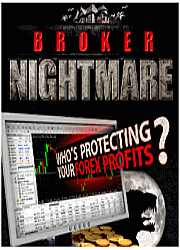 Broker Protection
Broker Nightmare Software

Protects against broker manipulations. Designed for automated robots, manual traders and signal service users.
Keeps your trading strategy (take profit and stop loss levels) hidden from your broker. Will also monitor the 'spread' to ensure you are not overcharged.

For more information on how it works visit www.brokernightmare.com.

---
Free Live Forex Charts
Access free live forex charts.

---
Economic Calendar
The Economic Calendar is a weekly publication of the essential economic events including market expectations, historic data and actual events.

The data from these fundamental economic figures and events can influence the movement of currency pairs.

---
World Clock
Move mouse over desired country for current time.
AWST:Australia Western Time (GMT + 08:00)
Click here to enlarge clock in new window
OR use this time converter here.
Lets you convert one time zone into another.


---
Expert Advisor (Automated Robot) Builder for MetaTrader 4
Not enough time to learn MQL4 programming language to build your own forex trading robot? A fast alternative is to use this FREE 'Expert Advisor Builder'... Easy way to build your expert advisor.
For more information about building your own automated forex trading robot visit Information about Metatrader software and building your own system.
Other FREE strategy builders worth trying;

---
Create Expert Advisors
for MetaTrader 4 or 5
A professional program that creates simple or complex expert advisors MetaTrader 4 or 5 without any need for programming skills can be found at www.eatree.com

Creates expert advisors for MetaTrader in minutes through drop and drag features. No programming or coding required.


---
New to Metatrader 5
MetaTrader 5 Trading Platform now includes a special tool called the MQL5 Wizard. This allows traders to quickly generate the code of an Expert Advisor that can be traded on the MT5 platform. Knowledge of programming languages is no longer a necessity for creating trading robots. The application will do all the necessary work to create your Expert Advisors. Just follow the tutorial on the MetaTrader5.com website here.

Forex Trading Robot Setup Assistance
Hands on assistance is available for those whom would like a forex expert to set up their forex trading robot for them. Read more about the service provided by RobotSetup.com.


---
Return Home from Currency Converter & Tools

[About Us] [Contact Us] [Privacy Policy] [Disclaimer] [Search & Site Map] [Blog] [Transparency] [About You] [Newsletter] [Live Results] [Reviews] [Questions & Answers] [Articles] [Join Us] [Free Systems] [Winning Systems] [Affiliates]